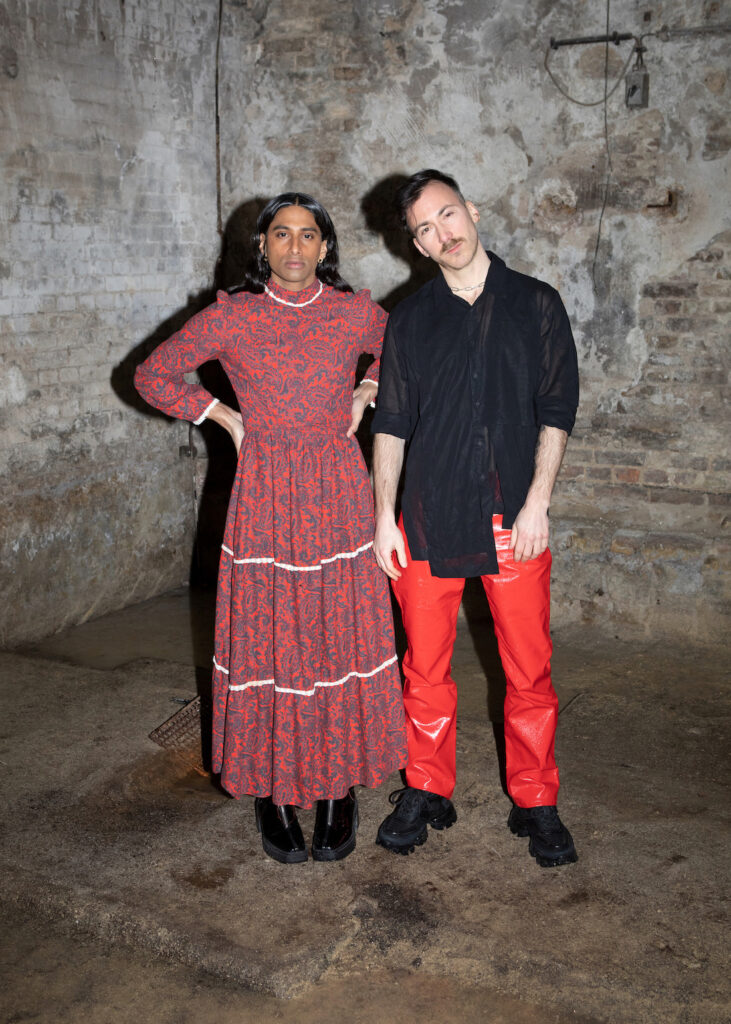 Following «The Fences», Elfrid The Third & Ivan Eyes release a second single from the upcoming album. «Low Lower Son» is an attempt to speak about the body – a physical, political and societal entity – as a site of reprimands and control and the effects that such pressures create. An inquiry into what happens to bodies that are relegated to an existence of either invisibility or hyper visibility – paradoxically often at the same time. 

The Berlin and Basel based duo Elfrid The Third & Ivan Eyes are poet and performer Norwin Tharayil and sound artist Jascha Dormann. Their extensive collaboration over the past three years resulted in a music album «A Case Of Paranoia», which is set to be released in May 2023. 
With versatile vocal performances and often cinematic productions, Elfrid & Ivan's debut album manages to blend their eclectic influences (Burial, Earl Sweatshirt, Vangelis, Shabazz Palaces, David Bowie and more) into an accessible aesthetic that references electronic music, RnB and rap with precise minimalist gestures. At the same time it is unequivocal that this debut is a deeply personal work.
«A Case Of Paranoia» presents itself as a desperate attempt to preserve an inner resistance –
and thus preserve oneself.